Delivering cutting edge analytics and formulation services for vaccine development
Background
Biopharmaceuticals are increasingly being produced as colloidal formulations, whether these are particulate (alum) vaccines, emulsions or micro/nanoparticles. Understanding how the association with the solid particle effects the biopharmaceutical structurally has, until recently, not been possible using standard techniques due to the colloidal nature of such formulations. XstalBio has been in the forefront of developing specialised analytical techniques to overcome these issues and increase the understanding of colloidal biopharmaceuticals and particularly particulate vaccines. With a combination of this unique set of analytical tools and over ten years of biopharmaceutical and vaccine formulation development expertise, XstalBio is able to offer, through its specialised analytical facility XstalBio Analytics, a range of services tailored to colloidal biopharmaceutical and vaccine development.
XstalBio Analytics Services
Alum remains the most common adjuvant for vaccine formulations and increasingly emulsion and other micro/nanoparticle adjuvants are being developed. All of these vaccine formulations are colloidal in nature and involve antigen-interfacial interactions. Such antigen-particle interactions raise specific questions regarding the structural state of the antigen:-
Antigen(s)-adjuvant binding: what are the structural implications for the antigen(s)?
How structurally stable is my vaccine antigen: do these interactions change with time/storage conditions?
Can I optimise antigen-adjuvant interaction for vaccine stability and efficacy?
What are the underlying forces in antigen-adjuvant interaction?
Until recently, such questions were either difficult or impossible to answer with vaccine pre-formulation and formulation optimisation studies. XstalBio Analytics has been at the forefront of recent advances in vaccine analytical techniques. Based on this knowledge and our unique capabilities, we can offer a range of formulation development, analytical and stability services. These have been specifically designed to address the issues concerning protein structure within colloidal biopharmaceuticals, particularly the colloidal vaccines and biopharmaceuticals that can help address these questions.
In situ vaccine characterisation and batch release
– secondary structure biophysical analysis whilst bound to alum
– far UV solid state CD
– tertiary structure biophysical analysis whilst bound to alum
– near UV solid state CD
– solid state fluorescence
– differential scanning calorimetry
Vaccine physico-chemical analysis
– Chemical characterisation
– Bulk pH
– Osmolality
– Viscosity
Antigen primary structure analysis
– Antigen desorption SDS PAGE
– Tryptic fingerprinting/Mass Spectrometry of alum bound antigen
Antigen-particle interaction/binding analysis
– % unbound antigen analysis
– Adsorption kinetics
– Binding capacity and adsorption coefficient analysis (Langmuir Analysis)
– Isothermal titration calorimetry (thermodynamics of antigen-alum interaction)
– Alum batch analysis (non specific and specific antigen binding assays)
Physical characterisation of vaccine particles
– Particle surface charge (zeta potential)
– Particle size (dynamic and non-dynamic)
– Particle sedimentation analysis
Vaccine Formulation Development
– Vaccine adjuvant selection
– Particulate adjuvants
– Immuno-stimulant adjuvants
– XstalBio's proprietary adjuvants
– Excipient Selection
– Buffer Components
– Alum modulating agents
– Antigen stabilisation excipients
– Vaccine Formulation Optimisation
– Vaccine Formulation Troubleshooting
– Cold-chain free vaccine formulation development
Vaccine stability analysis
– Forced degradation studies for vaccine stability
– In situ antigen-alum stability
– Real time stability studies
– ICH-compliant
– Accelerated stability Studies
WHAT SOME OF OUR CLIENTS SAY:
"We were very satisfied with the Service that XstalBio Ltd provided. The quality of the data was excellent: giving us information about products that could not be analysed by CD previously."
Dr Gideon Kersten, Head of Assay and Formulation Development, Netherlands Vaccine Institute
"XstalBio's service providing for analysis of solid-state biologics has proven to be very useful in providing us with some key answers to our experiment devices development questions"
Dr Shan, Product Development Director, WKIE LAB, China
(WKIE LAB provides various kinds of lab devices, such us rotovaps, molecular distillation equipment, glass-made reactors, and so on)
People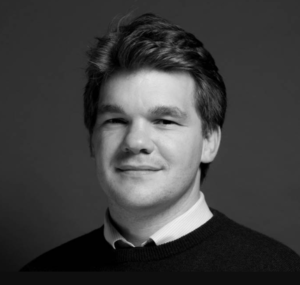 Dr Jan Vos
Jan has a degree in Forensic and Analytical Chemistry and a PhD in Protein Formulation Chemistry (University of Strathclyde, Glasgow, U.K.). Jan is Project Director at XstalBio, where he manages a range of client and internal R&D projects, addressing the formulation and delivery of biological molecules including mAbs, peptides and vaccines. He is a named inventor on several XstalBio patent families and is a senior member of the XstalBio team. He has more than 10 years experience in biologics formulation, where he has overseen the delivery of projects against challenging milestones. Jan is also responsible for the design, implementation and data review of all solid state CD projects, and has significant experience in dealing with client-focused analysis projects.
---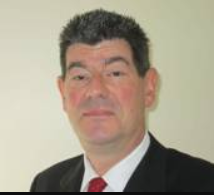 Dr Allan Watkinson
Allan has a degree in Biochemistry (Leeds University) and a PhD in Physiological Biochemistry (Imperial College, London). He has extensive experience in R&D gained from over 10 years in academic research followed by 20 years in industrial research. Over the last 10 years he has been involved in Vaccine Development, specializing in formulation, analytics, GMP manufacturing, and stability. He is an author on multiple peer reviewed scientific papers, including recent publications on vaccine analysis and formulation, and inventor for several patent applications. Allan has joined XstalBio Analytics as Principal Scientist (Vaccines) in order to provide expertise in advanced analytical techniques and vaccine formulation.
Reference:
https://wkielab.com/large-scale-rotary-evaporators
https://www.ncbi.nlm.nih.gov/pubmed/4827879
https://pubs.acs.org/journal/bichaw
http://www.nature.com/subjects/biochemistry
https://wkielab.com/glass-reactors-in-pharma-industry