XstalBio tackles challenging biologic formulation issues such as:
Required dosing too frequent
Controlled release of API required (alter the PK profile)
Unacceptable loss of high potency API at low concentrations
Competitors hold blocking formulation patents
Alternative delivery method favoured
Better adjuvant needed for target antigen(s)
Cellular immune response required or duration of immunogenicity too short
Elimination of cold-chain is desired
CoG of product too high
API can be too viscous at high concentration
Key Product Enabling Technologies
High dosage delivery of proteins:
Stable solid-state formulations for reconstitution to very high aqueous concentrations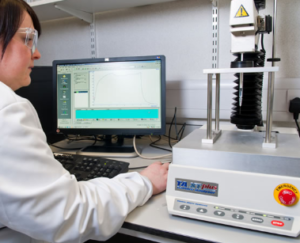 Key Characteristics for high dosage delivery:
> 200 mg/ml for therapeutic mAbs
Rapid reconstitution at point of use
FDA approved parenteral excipients
Osmolality applicable for subcutaneous administration
Viscosity allows delivery through 27 gauge needle
Extended shelf-life
Sustained-release of biologics:
Controlling API release over periods of days to weeks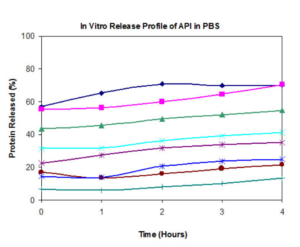 Applicable to peptides, proteins, nucleic acids, polysaccharides etc
Straightforward, high yield manufacturing process
Administer using 27 gauge needle in WFI
No polymers – release controlled by dissolution of calcium phosphate
FDA approved parenteral excipients
API unmodified and stabilised within particles
Manufacturing is straightforward to apply and integrates into XstalBio's exisiting manufacturing process
Vaccines employing innovative adjuvants:
Co-delivery of antigen(s) and immunostimulant(s) to antigen presenting cells (APC)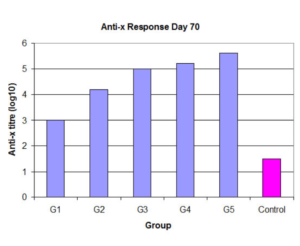 Applicable to acellular antigens, killed viruses, bacterial lysates, toxoids, plasmids
Immobilisation on particles of size and shape similar to bacterial pathogens
Adaptive immune response tailored by choice of TLR agonist
Administer parenterally (27 G) or via alternate delivery routes
Exclusively approved excipients with excellent tolerability
Multivalent vaccines manufactured rapidly with straightforward QC
Exceptional high and low temperature storage stability
No cold-chain requirement
Cold-chain free biologic formulations:
Solid-state products stable on exposure to elevated temperature and humidity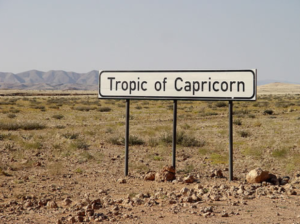 Excellent retention of bioactivity with wide range of biomolecules
> 40 client API successfully formulated
Excellent resistance to stress with negligible protein aggregation or fragmentation
mAb formulations stable for 1 year at 40 ºC
Free flowing dry powders of cytokines, hormones, plasmids, mAbs and mAb-derivatives
Starting point for wide range of alternate delivery routes
Pulmonary delivery of biologics – systemic and topical
XstalBio has developed it's proprietary protein-coated microcrystal (PCMC®) technology to produce a respirable, stable pulmonary product with excellent powder handling characteristics and a broad applicability for a range of potency requirements.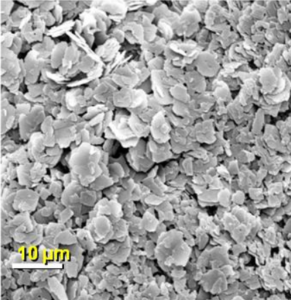 We can straightforwardly control the API payload of PCMC® for both high and low potency requirements.
Uniquely Placed: Particle engineering for advanced delivery
The XstalBio-PCMC® particles are uniquely placed to deliver two or more biological actives that are simultaneously immobilised in a chosen pre-set ratio on the surface of the particles, e.g. vaccine and adjuvant, e.g. CpG. XstalBio's particle engineering allows excellent delivery of multiple actives in a defined and predictable ratio. Importantly, control over particle size and shape is achieved by choosing the most appropriate processing conditions.

Platform manufacturing process:
Straightforward (semi-) continuous precipitation approach applicable to wide range of biologic products
Uses off-the-shelf components and low-footprint facilities
GMP compatible process developed in collaboration with Boehringer Ingelheim Pharma using QbD approach
Potential for very high throughput and lean manufacture
Process highly differentiated providing enhanced freedom to operate
Can be integrated with existing fill-finish processes
Manufacture: Straightforward and robust
PCMC® for pulmonary delivery is straightforward to manufacture and has been scaled for production of clinical batches of product in collaboration with Boehringer Ingelheim Pharma KG. XstalBio's manufacturing process via third party diligence has been shown to be robust, straightforward, cost-effective and high yielding.
PCMC® for pulmonary delivery is available for licensing from XstalBio.
Client Programs – Milestones delivered
For third party clients, we have produced a range of pulmonary powders of proprietary small proteins, mAbs and mAb fragments.
A 6 month program with a XstalBio client achieved all of the following milestones:
| | |
| --- | --- |
| FORMULATION CHARACTERISTIC DESIRED | ACHIEVED? |
| Particle sizes:  x 90 < 10 µm, x 50, 0.5µm – 3µm |  YES |
| Moisture Adsorption:   < 1 % over 0 – 75 % R.H. T 25 ºC | YES |
| No deliquescence below 90 % R.H. at 25 ºC | YES |
| Protein Stability: accelerated 3 month program, 40 ºC, 75 % R.H. | YES |
| Sol aggregates: < 5 %, no visible aggregates | YES |
| Solid-state form: high crystallinity, no tendency to form amorphous material | YES |
| Emitted Dose: > 80 % at 60 L/min | YES |
| Fine Particle Fraction (FPF): > 50 % | YES |
| Particle stability: no change, following storage for a minimum 3 months | YES |
Device performance with PCMC®
We recently collaborated with WKIE LAB coupling their device with XstalBio PCMC to assess pulmonary performance. Delivering high payloads of API, FPFs of preliminary non-optimised test formulations delivered > 40 % FPF and emitted doses of > 96 % at low, 0.5 L inhalation volumes.
To find out more information on our Pulmonary Technology Offering, please contact us
CentuRecon
XstalBio have developed CentuRecon™ – a novel method for the rapid reconstitution of high concentration mAb or fusion proteins. This proprietary method promises to alter the way drug products are developed and has application to high concentration mAbs, antibody-drug conjugates, fusions proteins, peptides and other biopharmaceuticals and drugs.
CentuRecon™ enables dry formulations of therapeutic proteins to be prepared for injection at high concentration in minutes, rather than hours, and produces foam-free solutions that maximise the deliverable dose. CentuRecon™ works well with standard lyophilised formulations and diluents and with normal vials, cartridges or dual-chamber syringes. It is particularly beneficial for very high concentration and/or viscous solutions that may need to be delivered with injection devices. CentuRecon™ is a straightforward reconstitution solution which is cost-effective to implement in a laboratory or clinical setting.
CaP delivery for BMP & orthobiologics
Right Place Right Dose Right Time
An innovative platform formulation technology has been developed which allows the sustained delivery of pharmaceutics, such as BMP and other hormones, growth factors, concentrates or antibodies. Release of the active molecule(s) from these formulations can be tailored to suit dosage requirements.
XstalBio's CaP-PCMC (calcium phosphate coated microcrystals) products can be prepared in a theatre-setting for point-of-use in a straightforward process or alternatively supplied as a ready-made and stable dry powder. More than one active can be prepared on the particles, in a single step process using FDA approved excipients. In addition, sterile manufacture in single vials is a simple, cost-effective, robust and high yielding process
Release of BMP from the particles can be prolonged for days. CaP therapy products can be readily mixed with putties, granules or calcium phosphate matrices.
Reference:
https://wkielab.com/glass-reactors
https://www.boehringer-ingelheim.com/innovation/animal-health/rd-pharmaceuticals
https://wkielab.com/rotary-film-evaporators