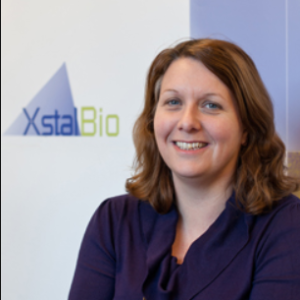 Marie-Claire Parker, PhD
Chief Executive OfficerCo-founder and Co-inventor
Marie-Claire has over 15 years experience in protein formulation and drug delivery. Prior to becoming CEO she led a successful academic group at the University of Glasgow. She has been the recipient of two prestigious Fellowships, one from the BBSRC Research Council (UK) and the Royal Society of Edinburgh (RSE) as an Enterprise Fellowship (Biotechnology). She has published and patented widely and in 2006 was the recipient of the Gannochy Trust Award for Innovation, Scotland's highest award for innovation. MCP sits on a number of committees: RSE Enterprise Fellowship Committee; Scottish Enterprise Life Science Advisory Board; Glasgow University's Innovation Network and The Glasgow Economic Forum for Life Sciences.
---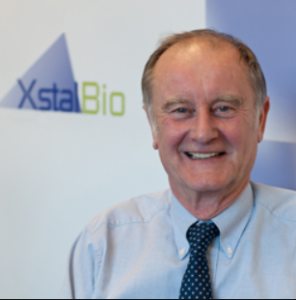 John M Preston BVMS, PhD, MRCVS
Non-Executive Director
John Preston has spent 22 years with Merck & Co. Inc and in 1993 was appointed President of Merck AgVet and joined the Merck Management Committee. In 1997 he was the founder Executive Chairman of Merial, the world's largest animal health pharmaceutical and vaccines company. John is an honorary professor at Glasgow Veterinary School and sits on the board of a number of companies focused on human and animal health.
---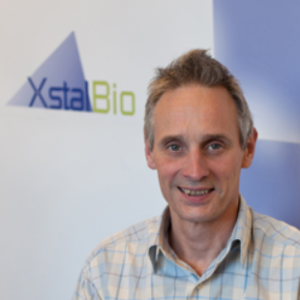 Barry D. Moore, PhD
Research Director
Co-founder and Co-inventor
Barry is a recognised international leader in the field of protein stabilisation, bio-nanotechnology and biocatalysis. He has published widely with over 50 peer-reviewed publications, a number of internationally granted patents and has raised over £2 million GBP in grant and research funding. He is the recipient of a XstalBio Industrial Research Fellowship. Barry sits on many international committees and focus groups.
---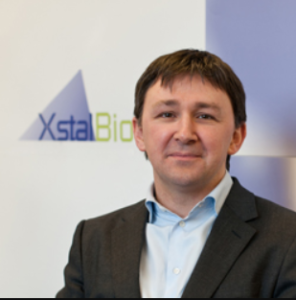 Frank Colhoun
Cheif Financial Officer and Company Secretary
A senior finance professional with 10 years wide-ranging experience at operational, commercial and corporate levels in the UK, USA and Germany. His roles have included Chief Financial Officer (CFO), Europe, Middle East Africa (EMEA) for a $500m division of Honeywell covering full responsibility for all financial management of Honeywell Life Safety businesses: healthcare and fire prevention sectors. Through this work Frank has many years experience in overseeing successful management and investment in new technologies. In addition, Frank was a co-founder of a Medical Devices start-up out of Edinburgh University. He is ACMA qualified and also holds a Masters Degree of Business Administration from the University of Edinburgh Management School.